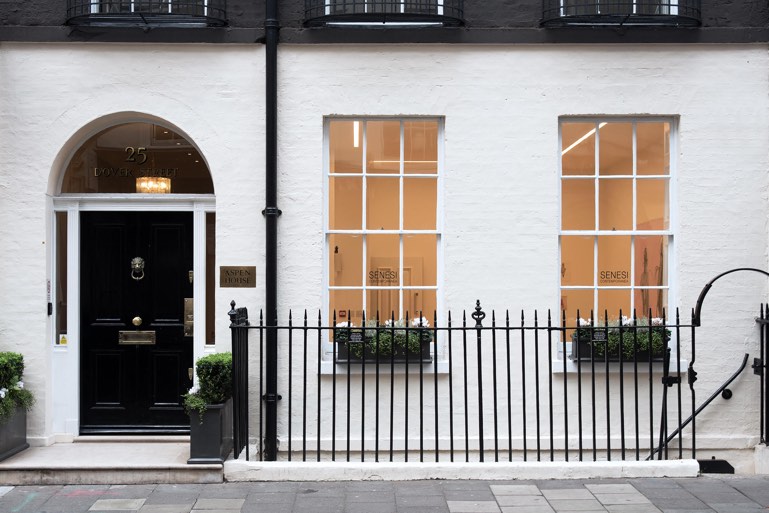 About Senesi Contemporanea
Senesi Contemporanea's intention is to actively contribute to the development of contemporary art and international visual culture by hosting the research of different generations of artists and linking them to one another.
SC's exhibition space, deliberately divided into two parts, is designed to offer both support for emerging artists and reception for the research of those artists, who have already gained international recognition, but are not represented in the City of London.
The SC's exhibition program, which alternates exhibitions of emerging artists and exhibitions of established artists, intends to actively support research projects and publications, that act as a catalysts for the development of new ways of visual representation.
With its program of exhibitions, SC is committed to dedicate itself to what is always innovative in the contemporary art scene.
The heart of SC's exhibition space is the Project Room designed to house site-specific installations. This room has two windows that look out onto Dover Street and offer people passing by a view of the inside. Therefore, the Project Room has been designed to host installations, that are approachable from two points of view: from the inside, they themselves perform in relation to the space that they're contained by; from the outside, they act aware in relation to the historic building site. (In this case especially at night, when the room and the installations are illuminated with artificial light).
The windows therefore work as a screen, correlating between inside and outside, challenging the artists to construct an interplay with the exhibition space, as well as with the architecture that contains it.
Senesi Contemporanea is a new initiative in London founded by Franco Senesi, a cultural entrepreneur with over twenty years experience as an art dealer and gallerist in Italy.
Senesi has collaborated with artists and collectors around the world, in the field of fine arts and contemporary art. He has contributed to the formation and growth of numerous public and private international art collections. Senesi has supported important exhibitions in prestigious Italian public institutions, such as Palazzo delle Esposizioni (Rome), Complesso del Vittoriano (Rome), Royal Palace of Caserta, Triennale of Milan. Senesi is the founder of the art festival 'Capri the Island of art' which takes place annually in Capri, Italy. In three editions, the festival has commissioned and showcased new public work of over 70 international artists.
Senesi Contemporanea is the result of Senesi's ambition to create a space focused on artists' research, in a location that is central in the scene of European contemporary art development.